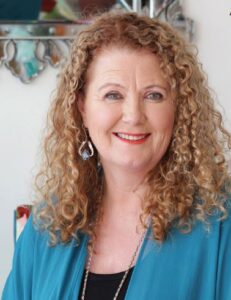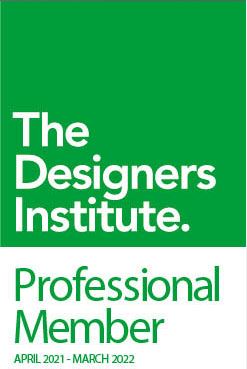 "Trained in London, Australia and New Zealand, award winning Interior Designer, Amanda Neill, has been designing interiors for 20 years, and been published on numerous occasions, showcasing her eclectic style. She is passionate about design and how good design can make you feel.
Her extensive knowledge has been taught at the Auckland School of Interior Design, Design workshops, presented at Home Show seminars and on design shows both with TV and radio.
Travelling a path that has woven its way around the globe has been her inspiration for creating a unique boutique design practice that holds strong values at the forefront of her design work and takes the clients through a journey that create connection to the built and natural environment, connection to the emotion the design encapsulates, and ensures connection between the people that live, work and play within the spaces"
TESTIMONIALS
We have very busy work and family life and were looking to find an organised business that could  put our vision together and execute it with verve and minimal fuss.
Amanda and her team fulfilled our brief to the utmost. Not only did she engage thoughtfully and imaginatively with our suggestions, her knowledge of the Antipodean and European design products made selecting and discussing the furnishing of our Devonport property a real pleasure. Credit should also be given to her team who followed up with timely ordering, manufacturer liaison and quality control, so that we had a fully furnished property down to the teaspoons to enjoy within four months of purchase.
We were so impressed with her can-do attitude that we have engaged her for the complete redecoration and furnishing of our home in Europe as well. Tackling a complex and forward-thinking architectural redesign, she has worked seamlessly with the build team and further enhanced an ambitious project with a strong decorative element that juggles the need for comfortable working family home, that reflects our personalities, without sacrificing style or falling into cliche.
She has saved us lots of time in research and administration. Her use of the latest 3D rendering systems has allowed us to see the finished product in advance, make amendments, and thus avoid costly mistakes. Communication, much by Skype or email, has been exemplary often with overnight responses. We wouldn't hesitate to recommend her on any design-driven project. Amanda and Designworx have worked with us on this project from initial concept through the design and build phase and beyond. Amanda listened carefully to our brief and requirements and gave us concepts and designs that fitted our brief as well as challenged our thinking! There were always a number of options with design elements and at different price points. Amanda liaised with both us and the builders and contractors to ensure timeliness and quality of the build. Our house now works the way we wanted, and we have had nothing but positive comments. I have no hesitation in
recommending Amanda and Designworx.
Amanda is a true professional with lots of real life experience to call on and assist with guiding you through a minefield when you take on a large renovation.
There is so much product available and so much choice it can be difficult Amanda understands the process you are going through and in our case helped us make decisions on colour, texture and tones which in the end works.
Amanda gave us ideas which we would never have thought of and saved us from mistakes.
We enjoyed working with Amanda, we can recommend Amanda with confidence.
I have enjoyed working with Amanda on several projects over a number of years, especially last year when we renovated the major part of the first storey of our house. Amanda introduces warmth and colour in ways I would never consider, with professionalism and a close eye on budgets set for her.
She has a wealth of knowledge and experience across all aspects of interiors and she produces unique and special designs. We are thrilled with our major renovation and have asked Amanda to assist further with redecorating since.
I used Amanda at Designworx when I embarked on a large renovation. I was overwhelmed by all the decisions I had to make in a relatively short period of time and found that using Amanda made the job a whole lot easier.
Amanda designed and specified products for the kitchen, bathrooms and soft furnishings as well as ensuring the whole look of the house came together and was consistent, fresh and stylish. Amanda was easy to work with, she designed and suggested ideas based on our personal taste and existing products and we are really happy with the outcome.
Amanda has worked with us on customizing two of our homes now and we have been extremely happy with the outcomes. Amanda has great product knowledge and range at her fingertips, so she is able to offer you great choice within your desired budget. We have always felt at ease with her style and confidence in her designing. Her team also work hard behind the scene insuring every detail is followed up and dealt with within the time frame allocated.
Thanks Amanda & the Designworx Team !